'BY WINTER WE WILL KNOW EVERYTHING': THE PRAGUE SPRING AND CONFLICT IN CZECHOSLOVAKIA

​T H E S I S
The
Soviet
refusal to
compromise
with
Czechoslovakia
over
Alexander Dubček's liberal reforms
—during the
Prague Spring
of
1968
—was a
conflict
for
control
between unyielding tyranny and a people energized by worldwide
resistance
. The
Warsaw Pact invasion
was necessary to prolong
Soviet political hegemony
, but
inspired future
dissidence
that wrought its downfall.
Central Committee

Communist Party of Czechoslovakia
Komunistická strana Československa

Communist Party of
​the Soviet Union
Use the buttons at the bottom of each page to navigate the site in order.
Visit any page by clicking the menu button in the top-right corner.
Click on subscript to see endnotes for media and quotations.
The THESIS button on each page displays the above thesis.
Powered by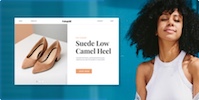 Create your own unique website with customizable templates.